Safety Study of Human Spinal Cord-derived Neural Stem Cell Transplantation for the Treatment of Chronic SCI
a study on Spinal Cord Injury
Summary
Eligibility

for people ages 18-65 (full criteria)

Location

at

UCSD

Dates

study started

estimated completion

Principal Investigator

by Joseph Ciacci, MD

(ucsd)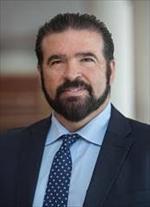 Description
Summary
Official Title
Details
Keywords
Spinal Cord Injury (SCI) Paralysis, spinal cord injury, chronic spinal cord injury, cspine injury, neck injury Spinal Cord Injuries Human spinal cord stem cells.
Eligibility
Location
Lead Scientist
at University of California Health
Joseph Ciacci, MD

(ucsd)


Dr. Ciacci is the Principal Investigator on several Clinical Trials for Spinal Cord Injury, and Dr. Ciacci is a Clinical Trial Expert in the Sanford Stem Cell Clinical Center Alpha Clinic. Dr. Ciacci's primary clinical interests are spinal cord injury, tumors of the spine and brain, and complex spinal reconstruction. Dr. Ciacci has extensive experience with neuro-oncology of the spine and brain.
Details
Status

accepting new patients

Start Date

Completion Date

(estimated)

Sponsor

Neuralstem Inc.

ID

Phase

Phase 1

Study Type

Interventional

Last Updated