NL-201 Monotherapy and in Combination With Pembrolizumab in Patients With Relapsed or Refractory Cancer
a study on Solid Tumor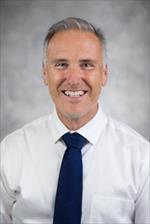 Description
Summary
Official Title
Details
Keywords
Solid Tumor, Advanced Solid Tumor, Cancer, NL-201, NL201-101, Phase 1, Immunotherapy, Cytokine, Pembrolizumab, Keytruda, IL-2, IL-15, MK-3475, Neoplasms, Pembrolizumab Injection [Keytruda]
Eligibility
Locations
Lead Scientists
at University of California Health
Wanxing Chai-Ho, MD

(ucla)


HS Assistant Clinical Professor, Medicine. Authored (or co-authored) 6 research publications
Gregory Daniels, MD, PhD

(ucsd)


Dr. Daniels coordinates our clinical program in melanoma. His own research involves understanding the link between autoimmunity and tumor immunity in developing more effective and less toxic vaccines and immune stimulatory approaches for patients with melanoma.
Details
Status

accepting new patients

Start Date

Completion Date

(estimated)

Sponsor

Neoleukin Therapeutics, Inc.

ID

Phase

Phase 1 Solid Tumor Research Study

Study Type

Interventional

Participants

Expecting 310 study participants

Last Updated