Summary
Eligibility

for people ages 18 years and up (full criteria)

Location

at

UCSF

Dates

study started

estimated completion

Principal Investigator

by Pamela Munster, MD

(ucsf)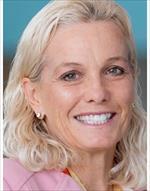 Description
Summary
This phase I/II trial tests the safety, side effects, and best dose of alpelisib and whether alpelisib and carboplatin work to shrink tumors in patients with solid tumors or human papillomavirus (HPV) positive squamous cell carcinoma that has spread to nearby tissue or lymph nodes (locally advanced) or has spread to other places in the body (metastatic). Alpelisib belongs to a group of medicines called phosphatidylinositol 3-kinase (PI3K) inhibitors. This means alpelisib blocks the activity of the PI3K protein. The PI3K pathway is well known to be involved in tumor cell multiplication and survival. Blocking PI3K may reduce the ability of certain cancers to grow. Carboplatin is an anticancer drug or chemotherapy drug that binds to DNA causing damage that prevents the DNA from replicating, which prevents the cells itself from reproducing. Giving alpelisib and carboplatin may help control the disease in patients with solid tumors and HPV positive squamous cell carcinoma.
Official Title
A Phase I/II Open-Label Study of Alpelisib (BYL719) in Combination With Carboplatin in Patients With Solid Tumors and HPV+ Squamous Cell Carcinoma
Details
PRIMARY OBJECTIVES: I. To determine the maximally tolerated dose and recommended phase 2 dose of alpelisib in combination with carboplatin. II. To characterize the safety profile of the combination of alpelisib and carboplatin. III. To determine the overall response rate with the treatment combination in HPV+ solid tumor malignancies (dose expansion). SECONDARY OBJECTIVES: I. To determine the median progression-free survival with the treatment combination in HPV+ solid tumor malignancies. II. To characterize the glycemic impact of the combination of alpelisib and carboplatin. EXPLORATORY (CORRELATIVE) OBJECTIVES: I. To investigate the relationship between hyperpolarized carbon-13 with PI3K pathway modulation serially in real time. II. To measure the prevalence of PIK3CA mutations in the study population. OUTLINE: This is a phase I, dose-escalation study of alpelisib followed by a phase II dose expansion study. Patients receive alpelisib orally (PO) once daily (QD) on days 1-21 and carboplatin intravenously (IV) on day 1 of each cycle. Cycles repeat every 21 days in the absence of disease progression or unacceptable toxicity. After completion of study treatment, patients are followed up for 30 days.
Keywords
Solid Tumors, Adult PIK3CA Mutation-Related Tumors PIK3CA Mutation Human Papillomavirus-Related Carcinoma HPV-Related Squamous Cell Carcinoma Human Papillomavirus-Related Squamous Cell Carcinoma Locally Advanced Malignant Solid Neoplasm Metastatic Malignant Solid Neoplasm Carcinoma Neoplasms Carcinoma, Squamous Cell Carboplatin Phosphoinositide-3 Kinase Inhibitors Alpelisib Hyperpolarized Carbon-13 (13C) Pyruvate Continuous Glucose Monitor (CGM)
Eligibility
You can join if…
Open to people ages 18 years and up
Able to understand and voluntarily sign the informed consent form, and able to comply with the study visit schedule and other protocol requirements. Written informed consent obtained prior to any screening procedures.
Age >= 18 years.
Dose escalation-
Any locally advanced or metastatic solid tumor malignancy with no curative treatment options available.
Dose expansion- a. HPV-associated locally advanced or metastatic platinum-resistant squamous cell carcinoma with no treatments available known to confer clinical benefit. If patients enrolled to the dose expansion have alternative therapies available known to confer clinical benefit, patients will be informed of these therapies in the informed consent.
HPV positivity defined by positive p16 immunohistochemistry, polymerase chain reaction, or in-situ hybridization assessment of archival tissue (primary or metastatic) in a Clinical Laboratory Improvement Amendments (CLIA)-certified laboratory. Availability of pathology report from CLIA-certified lab demonstrating positive HPV status by p16 immunohistochemistry (IHC), polymerase chain reaction, or in situ hybridization qualifies for eligibility determination. Analysis of fresh tumor tissue is permitted in cases as per standard of care, where archival tissue is not available. A biopsy purely for research purposes will not be allowed to determine HPV status if not indicated by standard of care or if archival tissue is not available.
Platinum resistance defined as prior progression (radiographic or clinical) either during or within 6 months following completion of platinum-based chemotherapy.
Platinum-based therapy as most recent systemic therapy prior to enrollment allowed but not required e. A minimum of 6 patients in the dose expansion cohort must have a PIK3CA mutation.
Patients may have received any number of lines of prior systemic therapy for locally advanced/metastatic disease.
Eastern Cooperative Oncology Group performance status <=1.
Patient has adequate bone marrow and organ function as defined by the following laboratory values- a. Absolute neutrophil count (ANC) >= 1.0 x 109/L. b. Platelet count >= 100 x 109/L. c. Hemoglobin >= 9.0 g/dL. d. Potassium within normal limits, or corrected with supplements e. International Normalized Ratio (INR) <=1.5 f. Creatinine clearance >= 35 mL/min using Cockcroft-Gault formula. g. Total serum bilirubin <= 2 x upper limit of normal (ULN) (any elevated bilirubin should be asymptomatic at enrollment) except for participants with documented Gilbert's syndrome who may only be included if the total bilirubin <= 3 x ULN or direct bilirubin <= 1.5 x ULN).
Alanine aminotransferase (ALT) and aspartate aminotransferase (AST) <= 2.5 x ULN (or <= 5 x ULN if liver metastases are present) i. Fasting plasma glucose (FPG) <= 140mg/dL or 7.7 mmol/L, or hemoglobin A1C (HbA1C)<= 6.4%.
Patient is able to swallow oral medications.
Patient must have archival tissue available for somatic tumor profiling and/or prior somatic tumor profiling with CLIA-certified assay.
. Measurable or evaluable disease by Response Evaluation Criteria in Solid Tumors (RECIST) version 1.1 in dose escalation. Measurable disease by RECIST 1.1 is required in dose expansion.
. Recovery from all adverse events (AEs) of previous anti-cancer therapies, including surgery, chemotherapy, and radiotherapy, to baseline or Criteria for Adverse Events (CTCAE) Grade <= 1, except for alopecia. Patients with symptomatic chemotherapy-induced neuropathy will be allowed.
You CAN'T join if...
Prior treatment with PI3K-inhibitor.
Prior known hypersensitivity to any of the excipients of alpelisib.
Known allergic reaction or poor tolerability to carboplatin.
Patients with uncontrolled central nervous system (CNS) metastatic involvement. However, patients with metastatic CNS tumors may participate in this study if the patient is-
> 4 weeks from prior therapy completion (including radiation and/or surgery) to starting the study treatment.
Clinically stable with respect to the CNS tumor at the time of screening.
Not receiving steroid therapy.
Not receiving anti-convulsive medications that were started for brain metastases.
Patients who have received prior systemic anti-cancer treatment within 4 weeks or 5 half-lives prior to starting study treatment, whichever is shorter.
Patients with a prior or concurrent malignancy whose natural history or treatment have the potential to interfere with the safety or efficacy assessment of this clinical trial.
Patients who have received radiotherapy <=2 weeks prior to starting study drugs, with exception of palliative radiotherapy, who have not recovered from side effects of such therapy to baseline or Grade <= 1 and/or from whom >= 30% of the bone marrow was irradiated.
Patient is currently receiving warfarin or other coumarin-derived anti-coagulant, for treatment, prophylaxis, or otherwise. Therapy with heparin, low molecular weight heparin (LMWH), fondaparinux, or other oral anticoagulants is allowed.
Patients who have undergone major surgery <= 4 weeks prior to starting study treatment or who have not recovered from side effects of such procedure.
. Clinically significant cardiac disease or impaired cardiac function, such as-
Congestive heart failure (CHF) requiring treatment (New York Heart Association (NYHA) Grade >= 2) or left ventricular ejection fraction (LVEF) < 50% as determined by multi-gated acquisition (MUGA) scan or echocardiogram (ECHO) at screening.
History or current evidence of clinically significant cardiac arrhythmias, atrial fibrillation, and/or conduction abnormality, e.g. congenital long QT syndrome, high-grade/complete atrial conduction to the ventricle (AV)-blockage.
Acute coronary syndromes (including myocardial infarction, unstable angina, coronary artery bypass graft (CABG), coronary angioplasty, or stenting), < 3 months prior to screening.
QT interval adjusted according to Fredericia (QTcF) > 480 msec on screening electrocardiogram (ECG). Poorly controlled hypertension (defined as systolic blood pressure (SBP) of >=160 mmHg or diastolic blood pressure (DBP) of >=100 mmHg). - - Note: Initiation or adjustment of antihypertensive medication(s) is permitted prior to study entry. BP must be re-assessed on two occasions that are separated by a minimum of 1 hour; on each of these occasions, the mean (of 3 readings) SBP/DBP values from each BP assessment must be <160/100 mmHg in order for a subject to be eligible for the study.
. Patients with diabetes mellitus requiring insulin treatment or uncontrolled type 2 diabetes mellitus (fasting plasma glucose level >140 mg/dL or glycosylated hemoglobin A1C level of >6.4%.
. Participant has currently documented pneumonitis/interstitial lung disease (the chest CT scan performed before start of study treatment for the purpose of tumor assessment should be reviewed to confirm that there are no relevant pulmonary complications present).
. Participant with Child-Pugh score B or C. 15. Active hepatitis B or active hepatitis C infection due to immunosuppressive effects of study drug (particularly carboplatin).
. Any other condition that would, in the Investigator's judgment, preclude patient's participation in the clinical study due to safety concerns or compliance with clinical study procedures, e.g. infection/inflammation, intestinal obstruction, social/psychological complications.
. Impaired GI function or GI disease that may significantly alter the absorption of oral alpelisib (e.g. Uncontrolled nausea, vomiting, diarrhea, malabsorption syndrome, or significant small bowel resection).
. Patients who are currently receiving medication with a known risk of prolonging the QT interval inducing Torsades de Pointes (TdP) and the treatment cannot either be discontinued or switched to a different medication prior to starting study drug treatment.
. Patient is currently receiving treatment with drugs known to be strong inhibitors or inducers of isoenzyme CYP3A. The patient must have discontinued strong inducers for at least one week and must have discontinued strong inhibitors before the start of treatment. Switching to a different medication is allowed.
. Known positive serology for human immunodeficiency virus (HIV) (baseline testing not required) due to immunosuppressive effects of study drug (particularly carboplatin).
. Pregnant or nursing (lactating) women, where pregnancy is defined as the state of a female after conception and until the termination of gestation, confirmed by a positive Human Chorionic Gonadotropin (hCG) laboratory test (> 5 milli-international units per millilitre (mIU/mL)).
. Patient who does not apply highly effective contraception during the study and through the duration as defined below after the final dose of study treatment-
Sexually active males should use a condom during intercourse while taking drug and for 6 months after the final dose of study treatment and should not father a child in this period but may be recommended to seek advice on conservation of sperm. A condom is required to be used also by vasectomized men in order to prevent delivery of the drug via seminal fluid.
Women of child-bearing potential, defined as all women physiologically capable of becoming pregnant, must use highly effective contraception during the study and through at least 6 months after the final dose of study treatment. Highly effective contraception is defined as either:
Total abstinence: When this is in line with the preferred and usual lifestyle of the subject. [Periodic abstinence (e.g., calendar, ovulation, symptothermal, postovulation methods) and withdrawal are not acceptable methods of contraception].
Female sterilization: have had surgical bilateral oophorectomy (with or without hysterectomy) or tubal ligation at least six weeks before taking study treatment. In case of oophorectomy alone, only when the reproductive status of the woman has been confirmed by follow-up hormone level assessment.
Male partner sterilization (with the appropriate post-vasectomy documentation of the absence of sperm in the ejaculate). [For female study subjects, the vasectomized male partner should be the sole partner for that patient].
Use a combination of the following (both a+b):
Placement of an intrauterine device (IUD) or intrauterine system (IUS)
Barrier methods of contraception: Condom or Occlusive cap (diaphragm or cervical/vault caps) with spermicidal foam/gel/film/cream/vaginal suppository.
Note: Hormonal contraception methods (e.g. oral, injected, and implanted) are not allowed as alpelisib may decrease the effectiveness of hormonal contraceptives. Women are considered post-menopausal and not of child-bearing potential if they have had 12 months of natural (spontaneous) amenorrhea with an appropriate clinical profile (e.g. age appropriate, history of vasomotor symptoms) or have had surgical bilateral oophorectomy (with or without hysterectomy) at least six weeks ago.
For women with therapy-induced amenorrhea, oophorectomy or serial measurements of follicle stimulating hormone (FSH) and/or estradiol are needed to ensure postmenopausal status. NOTE: Ovarian radiation or treatment with a luteinizing hormone-releasing hormone (LH-RH) agonist (goserelin acetate or leuprolide acetate) is not permitted for induction of ovarian suppression.
Location
University of California, San Francisco




San Francisco

California

94143

United States
Lead Scientist
at University of California Health
Pamela Munster, MD

(ucsf)


Professor, Medicine, School of Medicine. Authored (or co-authored) 140 research publications
Details
Status

not yet accepting patients

Start Date

Completion Date

(estimated)

Sponsor

Pamela Munster

ID

Phase

Phase 1 research study

Study Type

Interventional

Participants

Expecting 55 study participants

Last Updated