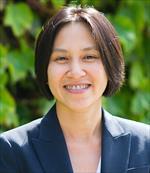 Description
Summary
Official Title
Details
Keywords
Dry Eye Neuropathic Eye Pain Ocular Microbiome Depression, Anxiety Eye Pain Azithromycin Azithromycin Oral Product
Eligibility
Location
Lead Scientists
at University of California Health
Julie Schallhorn, MD, MS

(ucsf)


Julie Schallhorn, MD, MS is Assistant Professor of Ophthalmology at UCSF. Dr. Schallhorn received her undergraduate degree in Chemical Engineering from UCLA, and her Master's degree in Bioengineering from UCSD. She then completed medical training at the University of Southern California Keck School of Medicine, and her ophthalmology residency at UCSF.
Thuy Doan, MD, PhD

(ucsf)


Associate Professor, Proctor Foundation. Authored (or co-authored) 67 research publications.
Details
Status

accepting new patients

Start Date

Completion Date

(estimated)

Sponsor

University of California, San Francisco

ID

Phase

Phase 4

Study Type

Interventional

Last Updated