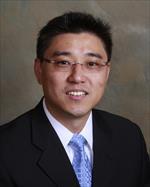 Description
Summary
Details
Keywords
Acute Porphyrias Cutaneous Porphyrias porphyria acute intermittent coproporphyria variegate erythropoietic protoporphyria hepatoerythropoietic cutanea tarda AIP HCP VP ADP ALAD PCT HEP CEP EPP XLP homozygous dominant acute hepatic AHP Porphyria, Acute Intermittent Porphyria, Erythropoietic Porphyrias Acute Intermittent Porphyria (AIP) Hereditary Coproporphyria (HCP) Variegate Porphyria (VP) Congenital Erythropoietic Porphyria (CEP) Hepatoerythropoietic Porphyria (HEP) Porphyria Cutanea Tarda (PCT) Erythropoietic Protoporphyria (EPP) X-Linked Protoporphyria (XLP) Aminolevulinate-Dehydratase Deficiency Porphyria (ALAD, ADP) Homozygous Dominant Acute Hepatic Porphyria
Eligibility
Locations
Lead Scientists
at University of California Health
Simon Beaven, MD, PhD

(ucla)


HS Associate Clinical Professor, Medicine. Authored (or co-authored) 26 research publications
Bruce Wang, MD

(ucsf)


My lab studies how the different cell types in the liver, in particular the hepatocyte, are generated during development, patterned and maintained during adulthood, and regenerate after injury. Our long-term goals are to improve the understanding of liver disease pathophysiology and develop novel methods of treatment for liver diseases, including cell replacement therapy.
Details
Status

accepting new patients

Start Date

Completion Date

(estimated)

Sponsor

Icahn School of Medicine at Mount Sinai

Links

ID

Study Type

Observational

Participants

Expecting 1500 study participants

Last Updated