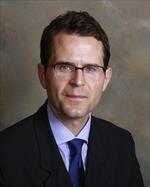 Description
Summary
Official Title
Details
Keywords
Glioblastoma, Newly diagnosed, recurrent, O6-methylguanine-DNA-methyltransferase (MGMT) methylated, MGMT unmethylated, isocitrate dehydrogenase (IDH) wild-type, Bayesian, adaptive randomization, Master Protocol, Platform Trial, Phase 2, Phase 3, Temozolomide, Lomustine, Dianhydrogalactitol, GDC-0084, Regorafenib, Radiation, Paxalisib, VAL-083, Troriluzole, ADI-PEG 20
Eligibility
Locations
Lead Scientists
at University of California Health
PHIOANH Leia NGHIEMPHU

(ucla)


Professor of Clinical, Neurology, Medicine. Authored (or co-authored) 138 research publications
Nicholas Butowski

(ucsf)


Dr. Nicholas Butowski is a neuro-oncologist who specializes in brain tumors, neuroimaging, cognitive and rehabilitative neurology, and complementary therapies for neurological disorders. He is director of clinical services in neuro-oncology and a researcher at the Brain Tumor Center.
Details
Status

accepting new patients

Start Date

Completion Date

(estimated)

Sponsor

Global Coalition for Adaptive Research

Links

ID

Phase

Phase 2/3 research study

Study Type

Interventional

Participants

Expecting 1030 study participants

Last Updated