Long-term Impact of Infection With Novel Coronavirus (COVID-19)
a study on COVID-19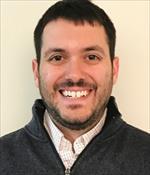 Description
Summary
Official Title
Details
Keywords
COVID, COVID-19, coronavirus, SARS-CoV-2, Long COVID, post-acute sequelae of SARS-CoV-2, Coronavirus Infections, COVID-19 positive, recovered
Eligibility
Location
Lead Scientists
at University of California Health
Steven Deeks, MD

(ucsf)


Steven G. Deeks, MD, is a Professor of Medicine in Residence at the University of California, San Francisco (UCSF) and a faculty member in the Division of HIV, Infectious Diseases and Global Medicine at Zuckerberg San Francisco General Hospital. He is an internationally recognized expert on HIV pathogenesis and treatment.
Michael J Peluso, MD

(ucsf)


I am an infectious disease clinical-translational physician-scientist. My primary interests are HIV and COVID-19. I am involved with clinical and laboratory research aimed at understanding the HIV reservoir and implementing clinical trials to disrupt the reservoir with the aim of inducing antiretroviral therapy-free HIV remission.
Details
Status

accepting new patients

Start Date

Completion Date

(estimated)

Sponsor

University of California, San Francisco

Links

ID

Study Type

Observational

Participants

Expecting 800 study participants

Last Updated