mHealth to Enhance & Sustain Drug Use Reduction of the QUIT BI in Primary Care
a study on Drug Use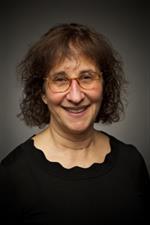 Description
Summary
The QUIT-Mobile study proposes to use mobile phone self-monitoring and feedback to enhance and sustain over 12-months the impacts of the Quit Using Drugs Intervention Trial (QUIT), an effective screening and brief intervention (SBI) previously successful in reducing risky drug use (i.e., moderate use) in low-income, diverse patients over a 3-month follow up. The investigators will conduct the QUIT-Mobile study for patients who receive care in clinics of federally qualified health centers (FQHC) in Southern California over 12-months follow up. The study is an Effectiveness-Implementation Hybrid Type 1 design consisting of a single-blind, 3-arm, RCT with adult, mostly Latino FQHC primary care patients with risky drug use (ASSIST score 4-26), randomized to 3 conditions (n=320/arm, n=960 total): 1) QUIT-Mobile; 2) standard QUIT; 3) Usual Care. Qualitative data on implementation facilitators and barriers will inform future scale-up and sustainability, in addition to cost data analyses. The aims are to examine effectiveness in reducing risky drug use and cost-effectiveness comparing the three arms over 3-, 6- and 12-months. Drug use measures include self-reports for past 30-days and urine drug screen validation for underreporting (acknowledging that people with moderate risk drug use have sporadic drug use patterns requiring longer self-report recalls for drug use that urine screens may not detect). The 3-arm study enables testing of the independent and synergistic effects of QUIT-Mobile compared to QUIT and both to Usual Care. The 12-month timeline reflects annual primary care visits when screening and brief intervention would be repeated routinely. The QUIT intervention contains 3 primary components: 1) patient screening with the WHO ASSIST, 2) brief clinician advice (<3 minutes) including opioid overdose prevention education, and 3) 2- and 6-week telephone drug-use health coaching sessions utilizing motivational interviewing and cognitive behavioral techniques, delivered by paraprofessional health coaches. QUIT-Mobile tests the addition of mobile phone self-monitoring, automated feedback, and coach monitoring dashboard to enhance and sustain QUIT's drug use reductions using mobile-web app, text-messaging (SMS), or interactive voice response (IVR).
Details
The US Mental Health Parity Act encourages primary care (PC) providers to integrate behavioral health, including drug use reduction, into routine PC. QUIT (the Quit Using Drugs Intervention Trial), a multi-component screening and brief intervention (SBI) for diverse drug using adults in PC, reduces risky drug use and improves quality of life (QoL) over 3 months; the findings have been replicated in a subsequent study. Three key evidence gaps are: a) the effectiveness of SBI for people with moderate risk drug use over 6- and 12-months; b) low-cost methods to enhance, sustain, and monitor drug use reductions; and c) implementation barriers, facilitators, and costs of SBI for people with moderate risk drug use in PC. This study is an Effectiveness-Implementation Hybrid Type 1 design consisting of a 3-arm RCT and qualitative research.
QUIT is a four-pronged program: 1) patient screener at reception via tablet-device; 2) brief clinician advice (<5-minute); 3) video doctor reinforcing clinician advice; and 4) two telephone health coaching calls at 2- & 6-weeks. Mobile phone "apps," text-messaging (SMS), and interactive voice response (IVR) tools offer opportunities to enhance, sustain, and monitor effects of SBIs by facilitating patient activation and self-management between coaching sessions during daily routines, and sustaining changes after coaching ends.
QUIT-Mobile augments QUIT with 3 key functions: 1) patient self-monitoring of drug use and related factors (i.e., cravings, pain, physical and mental health symptoms/QoL) twice weekly by app, SMS, or IVR (per patient preference) and weekly from 6 wks to 12mo; 2) weekly automated feedback on goal progress for reducing drug use; and 3) dashboards for coach monitoring of patients' self-monitoring data. These functions aim to: enhance coaching sessions by facilitating goal tracking, problem solving, and patient-coach engagement; and after coaching to sustain patient activation; and monitor patients to prompt coach follow-up if drug use increases.
Self-monitoring is a core element of self-regulation and self-management applied in a range of chronic conditions. SMS, IVR, and apps enable self-monitoring and automated feedback to be cheaply implemented and scaled. The theoretical bases underlying QUIT's cognitive behavioral and motivational interviewing strategies emphasize that self-monitoring and feedback are integral to self-regulation and self-management through self-observation, reflection, self-correction, and reinforcement via self-reward, critique, and feedback.
Effectiveness of QUIT-Mobile and QUIT over 12-months will be examined in a single-blind, 3- arm, RCT with low-income, adult, mainly ethnic minority FQHC PC patients with risky drug use (RDU - based on ASSIST score 4-26; ASAM level 0.5), randomized to 3 conditions (n=320/arm, 960 total): 1) QUIT-Mobile, 2) standard QUIT, and 3) Usual Care (UC). Primary outcomes are drug use reductions measured by self-reports of past 30 days drug use (due to sporadic use patterns of people with moderate/risky drug use) with urine screen validation measured at baseline, 3-, 6-, and 12-months. Subgroups will be compared on outcomes by demographics, drug type, intervention engagement, comorbidities, pain, and clinic-level factors. Secondary outcomes are health services utilization and quality of life. Formative Qualitative Research will be conducted with patients, coaches, FQHC staff (providers, administrators, executives), payers / insurers and policy stakeholders to identify barriers/facilitators to adoption, implementation and sustainability. The Consolidated Framework for Implementation Research (CFIR) will guide this work. Costs will also be monitored, and cost analyses will be conducted.
Study Outcomes:
Primary: Reductions in use of the highest scoring drug on the ASSIST at baseline (that was used in the past 30 days) across time at 3-, 6- and 12- months follow-up, as measured by number of days of drug use in the past 30 days.
Secondary: 1) Improvement of quality of life as measured by the SF-12 physical and mental health scores; 2) costs analyses of the interventions for reducing drug use, including use of health services utilization data from EHR reviews; 3) barriers and facilitators to intervention implementation from qualitative reports with providers and clinic stakeholder, patients, and payer and policy maker stakeholders; 4) drug use reductions measured by timeline follow back (TLFB) of past 30 days use.
Keywords
Drug Use, risky drug use, mobile phone, self-monitoring, automated feedback, SBIRT, QUIT Intervention (doctor brief advice, video doctor, health coaching sessions at 2- and 6-weeks), QUIT-Mobile (QUIT Intervention plus weekly mobile-web app or text message weekly self-monitoring, automated feedback over 12 months), QUIT, QUIT-Mobile
Eligibility
You can join if…
Open to people ages 18 years and up
Patients 18 years old and older receiving care at study clinics.
Have a phone number at which they can be contacted over time during the study (to conduct follow-up health education phone calls).
Have a primary care visit with a regular clinic provider on the date of recruitment and enrollment.
English or Spanish-speaking.
ASSIST score between 4 and 26 indicating risky (moderate) drug use, and used the substance in the past 30 days.
Able (not cognitively impaired) and willing to cooperate with data collection and research procedures, including and 2-week, 6-week, and 3, 6, 12-month follow-up assessments.
Planning to be in the Los Angeles area for the next 12 months so they can complete the study period.
You CAN'T join if...
Pregnancy: Women who report being pregnant at the time of randomization will be excluded from participation. This latter exclusion criterion is based on the following reasons: (a) The interaction of drug use (in any amount) and fetal-maternal health is physiologically complex and beyond the scope of this proposed intervention. (b) Drug users who are pregnant are considered high-risk pregnancies.
Repeaters: All patients will be asked a set of repeater questions. This includes a question on whether they have ever been involved in our UCLA study at the clinic before. We will create a unique identifier based on a set of questions that we have used in our prior studies that combines aspects about the potential subject (mother's first name, father's first name, month and day of birth) that will screen them out if they screen again in the future.
ASSIST Score above 26 indicating high use and potential serious SUD needing referral to specialty treatment: The RA will receive a message that the subject scored 27+ on alcohol or any drugs on the WHO ASSIST (i.e. indication of possible severe substance use disorder). The RA will inform the patient that they are at risk for certain health behaviors and ask the patient if they want to disclose this information to their doctor. If they agree to disclose information to their doctor then we will fill out a letter informing the doctor of patient's potential more serious substance use disorder. We will also provide the patient with a list of local substance use disorder treatment referrals.
ASSIST Score below 4 (low use): These patients are not eligible for enrollment in the trial.
Subject Enrolled in a Substance Use Treatment Program: Subjects enrolled in a treatment program are excluded from the study.
Locations
Saban Community Clinic

accepting new patients




Los Angeles

California

90038

United States

The Children's Clinic (TCC) Family Health

accepting new patients




Long Beach

California

90806

United States
Lead Scientists
at University of California Health
Lillian Gelberg, MD, MSPH

(ucla)


Professor, Family Medicine, Medicine. Authored (or co-authored) 148 research publications
Dallas Swendeman, PhD, MPH

(ucla)


Professor-in-Residence, Psychiatry and Biobehavioral Sciences, Medicine. Authored (or co-authored) 112 research publications
Details
Status

accepting new patients

Start Date

Completion Date

(estimated)

Sponsor

University of California, Los Angeles

ID

Study Type

Interventional

Participants

Expecting 960 study participants

Last Updated