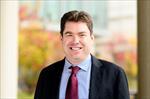 Description
Summary
Details
Keywords
Early Onset Alzheimer Disease, Alzheimer Disease, Mild Cognitive Impairment, Cognitively Normal, Amyloid, Plaques, Neuroimaging, Biomarkers, Cognition Disorder, Dementia, Tau, Early Onset Alzheimer's Disease, Alzheimer's Disease, Cognitive Dysfunction, Fluorodeoxyglucose F18, Flortaucipir, Florbetaben, Fluorodeoxyglucose
Eligibility
Locations
Lead Scientists
at University of California Health
Mario Mendez, MD, PhD

(ucla)


Professor-in-Residence, Neurology, Medicine. Authored (or co-authored) 246 research publications
Gil Rabinovici, MD

(ucsf)


Dr. Gil Rabinovici holds the Edward Fein and Pearl Landrith Distinguished Professorship in Memory & Aging in the UCSF Department of Neurology. He received his BS degree from Stanford University and MD from Northwestern University Medical School.
Details
Status

accepting new patients

Start Date

Completion Date

(estimated)

Sponsor

Liana Apostolova

ID

Study Type

Observational

Participants

Expecting 700 study participants

Last Updated