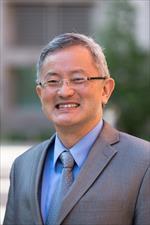 Description
Summary
Official Title
Details
Keywords
Oligodendroglioma, Astrocytoma, Grade II, Glioma, Astrocytic, Glioma, Malignant Glioma, Oligoastrocytoma, Mixed, low-grade glioma, WHO grade II, vaccine, immunotherapy, Astrocytoma, Poly I-C, Carboxymethylcellulose Sodium, Poly ICLC, GBM6-AD and poly-ICLC before and after surgery, GBM6-AD and poly-ICLC after surgery only, Vaccines before and after surgery
Eligibility
Location
Lead Scientists
at University of California Health
Jennie Taylor, MD

(ucsf)


Associate Professor, Neurology, School of Medicine. Authored (or co-authored) 64 research publications
Hideho Okada, MD, PhD

(ucsf)


Dr. Okada is a creative physician-scientist who has developed therapeutic modalities in the laboratory, translated them into clinical protocols, and used his expertise as both scientist and clinician to assess the clinical data from ongoing trials. Dr. Okada's work has consistently focused on immunotherapeutic strategies aimed at a daunting challenge in oncology – malignant brain tumors.
Details
Status

in progress, not accepting new patients

Start Date

Completion Date

(estimated)

Sponsor

Jennie Taylor

ID

Phase

Phase 1 research study

Study Type

Interventional

Participants

About 28 people participating

Last Updated