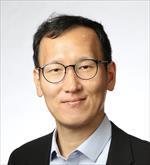 Description
Summary
Official Title
Details
Keywords
Non-Small Cell Lung Cancer, Medullary Thyroid Cancer, Colon Cancer, Any Solid Tumor, LOXO-292, KIF5B-RET, M918T, CCDC6-RET, RET-PTC1, NCOA4-RET, RET-PTC, RET-PTC3, RET-PTC4, PRKAR1A-RET, RET-PTC2, GOLGA5-RET, RET-PTC5, ERC1-RET, KTN1-RET, RET-PTC8, HOOK3-RET, PCM1-RET, TRIM24-RET, RET-PTC6, TRIM27-RET, TRIM33-RET, RET-PTC7, AKAP13-RET, FKBP15-RET, SPECC1L-RET, TBL1XR1-RET, BCR-RET, FGRF1OP-RET, RFG8-RET, RET-PTC9, ACBD5-RET, MYH13-RET, CUX1-RET, KIAA1468-RET, FRMD4A-RET, SQSTM1-RET, AFAP1L2-RET, PPFIBP2-RET, EML4-RET, PARD3-RET, G533C, C609F, C609G, C609R, C609S, C609Y, C611F, C611G, C611S, C611Y, C611W, C618F, C618R, C618S, C620F, C620R, C620S, C630R, C630Y, D631Y, C634F, C634G, C634R, C634S, C634W, C634Y, K666E, E768D, L790F, V804L, V804M, A883F, S891A, R912P, CLIP1-RET, Y806C, RET fusion, RET alteration, RET mutation, RET rearrangement, RET translocation, Neoplasms by Site, Neoplasms, Lung Neoplasms, Carcinoma, Non-Small-Cell Lung, Cancer of Lung, Cancer of the Lung, Lung Cancer, Neoplasms, Lung, Neoplasms, Pulmonary, Pulmonary Cancer, Pulmonary Neoplasms, Respiratory Tract Neoplasms, Lung Diseases, Respiratory Tract Diseases, Carcinoma, Bronchogenic, Bronchial Neoplasms, Papillary Thyroid Cancer, Thyroid Diseases, Thyroid Neoplasms, Cancer of the Thyroid, Cancer of Thyroid, Neoplasms, Thyroid, Thyroid Ademona, Thyroid Cancer, Thyroid Carcinoma, Endocrine System Diseases, Endocrine Gland Neoplasms, Head and Neck Neoplasms, Thoracic Neoplasms, CNS tumor, Primary CNS tumor, Cancer of Colon, Cancer of the Colon, Colon Neoplasms, Colonic Cancer, Neoplasms, Colonic, Malignant tumor of Breast, Mammary Cancer, Mammary Carcinoma, Human, Mammary Neoplasm, Human, Neoplasms, Breast, Tumors, Breast, Human Mammary Carcinoma, Malignant Neoplasm of Breast, Breast Carcinoma, Breast Tumors, Cancer of the Breast, Breast Neoplasms, Breast Cancer, RET Inhibitor, MTC, NSCLC, selpercatinib, neo-adjuvant treatment in early stage NSCLC, Colonic Neoplasms, Carcinoma, Neuroendocrine
Eligibility
Locations
Lead Scientists
at University of California Health
Lyudmila Bazhenova

(ucsd)


Dr. Bazhenova's clinical practice and research concentrate on lung cancer, particularly as this relates to females and non-smokers. She actively participates in cooperative group trials, and takes an active role in designing and implementing clinical investigations, including phase II studies and correlative science projects with several UCSD investigators.
Jonathan W Goldman

(ucla)


HS Associate Clinical Professor, Medicine. Authored (or co-authored) 86 research publications
Hyunseok Kang

(ucsf)


Dr.Hyunseok "Hyu" Kang is a medical oncologist and a clinician scientist focusing on head and neck cancers including squamous cell carcinomas of head and neck (SCCHN), salivary gland cancers, thyroid cancers and other rare cancers of head and neck.
Details
Status

accepting new patients

Start Date

Completion Date

(estimated)

Sponsor

Loxo Oncology, Inc.

ID

Phase

Phase 1/2 research study

Study Type

Interventional

Participants

Expecting 875 study participants

Last Updated