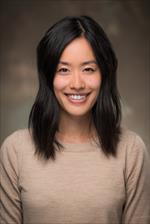 Eligibility
Locations
Lead Scientists
at University of California Health
Lyudmila Bazhenova

(ucsd)


Dr. Bazhenova's clinical practice and research concentrate on lung cancer, particularly as this relates to females and non-smokers. She actively participates in cooperative group trials, and takes an active role in designing and implementing clinical investigations, including phase II studies and correlative science projects with several UCSD investigators.
Misako Nagasaka

(uci)


Associate Clinical Professor, Medicine, School of Medicine. Authored (or co-authored) 139 research publications
Katy Tsai, MD

(ucsf)


Dr. Katy K. Tsai is a medical oncologist and clinical researcher who specializes in treating advanced melanoma and other non-melanoma skin cancers, such as squamous cell carcinoma, basal cell carcinoma, and Merkel cell carcinoma. Dr. Tsai graduated with a degree in comparative literature from Brown University before earning her medical degree from Brown.
Details
Status

accepting new patients

Start Date

Completion Date

(estimated)

Sponsor

BioAtla, Inc.

ID

Phase

Phase 1/2 research study

Study Type

Interventional

Participants

Expecting 420 study participants

Last Updated