A Study of Experimental RMC-4630 and Cobimetinib For Relapsed/Refractory Solid Tumors
a study on Solid Tumor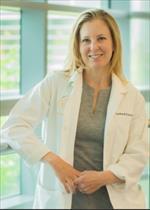 Description
Summary
Official Title
Details
Keywords
Solid Tumor SHP2 PTPN11 NSCLC KRAS G12 BRAF Class 3 NF1 LOF KRAS amplification KRAS mutations advanced solid tumor advanced solid malignancies bladder cancer carcinoma, non-small-cell lung neoplasm, squamous cell carcinoma, squamous cell esophageal neoplasms carcinoma, bronchogenic bronchial neoplasms lung neoplasms respiratory tract neoplasms thoracic neoplasms neoplasms by site neoplasms lung diseases respiratory tract diseases gastrointestinal cancer colorectal cancer skin cancer ovarian cancer pancreatic cancer endometrium/uterus cancer cervical cancer Osimertinib RMC-4630 Cobimetinib Drug: Osimertinib RMC-4630 and Cobimetinib RMC-4630 and Osimertinib
Eligibility
Locations
Lead Scientists
at University of California Health
Sai-Hong Ignatius Ou, MD

(uci)


Health Sciences Professor, Medicine. Authored (or co-authored) 6 research publications.
Jonathan Riess

(ucdavis)

Caroline McCoach, MD

(ucsf)


Caroline McCoach is a thoracic oncologist who focuses on the treatment of patients with lung cancer as well as other thoracic malignancies. Her goal is to provide a personalized approach to treatment, based on each patient's cancer type in combination with their individual treatment goals.
Details
Status

accepting new patients

Start Date

Completion Date

(estimated)

Sponsor

Revolution Medicines, Inc.

ID

Phase

Phase 1/2

Study Type

Interventional

Last Updated